Kumho Tyre Australia has signed on as a Major Partner of Softball Australia, in particular supporting the Australian Women's softball Team.
Kumho's support for Softball Australia comes as the game-enters a crucial time in this country and around the world as it prepares to again be a part of the Olympics later this year in Japan.
Kumho Tyre Australia, director of sales and marketing, David Basha, said the sponsorship of Softball Australia comes as Kumho increases its support for women's sport and Softball presented a great opportunity for Kumho to help lift the profile and development of the sport in this country.
"Kumho is very proud to be involved with Softball Australia as it is a sport that is on the rise and very well run with a strong administration-and a focus on womnen's sport," said David Basha.
The Australian Women's softball Team, the Aussie Spirit is focussed on preparation for a return to the Olympics in Tokyo this July and recently took third place in the Asia Pacific Cup, behind softball power house Japan and on equal points with second placed Mexico.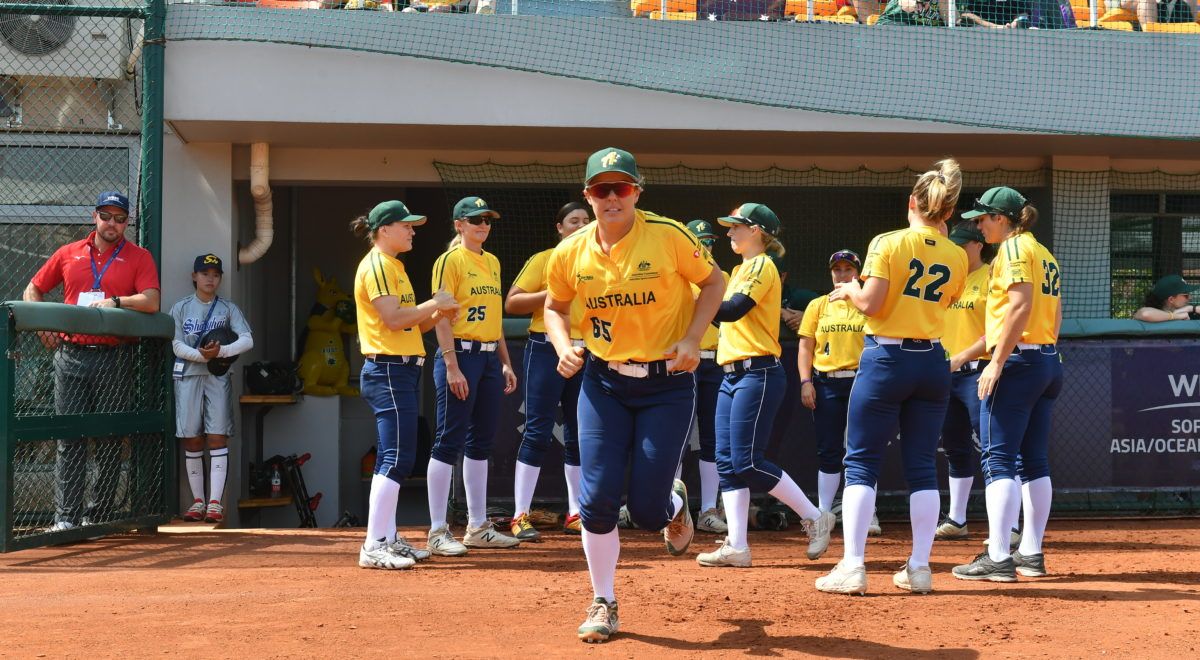 Softball Australia CEO, David Pryles has welcomed Kumho's involvement with Softball Australia as a Major sponsor and says it underlines the strength of the game in this country.
"From our perspective the strength of the partner story is very pleasing and to have strong International brands such as Kumho as partners with Softball Australia is very important," said David Pryles.
"More importantly our partners are also fully engaged and are really interested in building the profile and advancing female sport," he added.
"2020 is a very big year for Softball from a high-performance viewpoint, with our obvious main aim being the Olympics -but also participation in the recent Australia Pacific Cup and the Summer Slam and it is great to have Kumho along for the journey."
Since its inception in 1960, Kumho Tyre has been a model of steady growth amid dramatic changes of business landscape. Driven by innovation in management and technical development, Kumho has become one of the world's leading tyre brands.
Over the past half-century Kumho Tyres has built the foundation for a sustainable company, which has thrived across a full range of business environments.
Kumho has succeeded in the development of superior tyres for all vehicles including high performance, passenger, sports utility and recreational vehicles, light trucks, heavy truck and buses, industrial, agricultural, mining and construction vehicles as well as aircraft.
Kumho produces more than 70 million tyres annually with an extensive research and development program which comprises more than 600 research personnel and 300 testing machines at proving grounds in south Korea, China, Europe and North America. Kumho leads the world with the marketing leading tyre technology, safety and performance. In Australia Kumho offers an extensive range of tyres for cars, 4WD's, light commercials, trucks and buses with a network centred around five state locationswith the ability to distribute tyres to retailers across all areas of Australia.
Kumho is excited to partner with Softball Australia as they look to continue their storied history in 2020, by upholding their record of winning a medal at every Olympic Games the sport has been included in from 1996 - 2008 including three Bronze and one Silver medal.